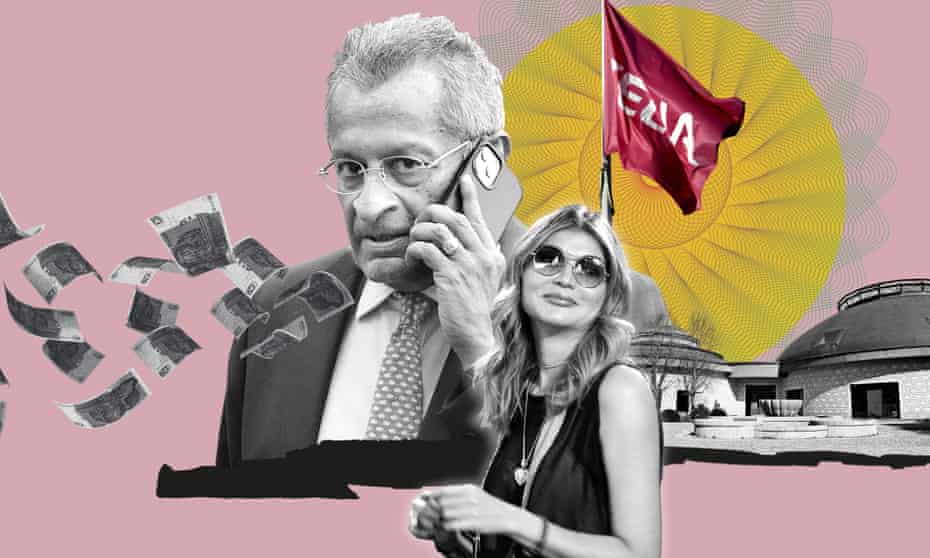 Mohammed Amersi and Gulnara Karimova. The oldest daughter of authoritarian ruler Islam Karimov is in prison in Uzbekistan on corruption charges. Illustration: Design/Martin Godwin; Yves Forestier/Getty Images; Reuters
A major Conservative party donor who funded Boris Johnson's campaign to become prime minister advised on the structure of a deal that was later found to be a $220m (£162m) bribe for the daughter of the then president of Uzbekistan.
Documents show how Mohamed Amersi advised a Swedish multinational telecoms company on a complex transaction that it later accepted was a "corrupt payment" to the powerful first daughter of Uzbekistan's authoritarian ruler, Islam Karimov.
Responding to the allegations, Amersi's lawyers said any suggestion he "knowingly" facilitated corrupt payments was false and that the underlying arrangements for the deal had been put in place two years before. They added that Amersi had relied on the fact that others had done due diligence on the arrangement, that he had "no reason" to believe it might be a bribe, and that he had only worked on the project for six weeks.
A joint investigation by the Guardian and BBC Panorama, however, raises wider questions about the work Amersi did for the telecoms firm, Telia, over a six-year period as it sought to secure lucrative business across the central Asia region.
An international dealmaker in the telecoms industry, Amersi was paid about $65m for his work over that period – funds which, the Pandora papers suggest, contributed to a significant fortune, spent in part on luxury properties in the UK.
The Guardian and BBC have reviewed thousands of pages of internal emails, court papers, invoices, corporate files and internal reports, and spoken to multiple well-placed sources familiar with the role Amersi played for Telia in central Asia.
They include a whistleblower – Michaela Ahlberg, Telia's former chief compliance and ethics officer – who has decided to come forward with her concerns about the Tory donor's wider work for the company in central Asia.
In an interview, she claimed that – separate to Amersi's advisory role in the 2010 Uzbekistan deal – Telia had uncovered multiple "big red flags" about how he had operated while working as a consultant in the region between 2007 and 2013. Those were detailed in a confidential report by an international law firm that was commissioned in 2013 by Telia's board to review the company's entry into multiple central Asian markets.
Excerpts from the report, which states that its findings should not be treated as final, alleged that some of the payments Telia made to Amersi "may have been utilised" in Kazakhstan to "improperly acquire" regulatory benefits. The company terminated its relationship with Amersi later that year.
Through his lawyers, Amersi said he had met with "senior political figures" in Kazakhstan, but that the meetings were "official occasions" accompanied by Telia executives. Amersi's lawyers added that he fully complied with Telia's expenses policy at all times.
They strongly rejected any suggestion of misconduct, saying any allegations that their client had made "improper or illegal payments", or was a conduit to help Telia "improperly" acquire regulatory benefits, were false. They said Amersi had never faced any allegations of misconduct or criminality despite exhaustive investigations into Telia's activities by law enforcement bodies in four countries.
However, new disclosures about Amersi's past business activities may alarm the Conservative party, which has received more than £750,000 from the Kenyan-born businessman and his partner since 2018. Johnson's party is hosting its annual conference in Manchester this week.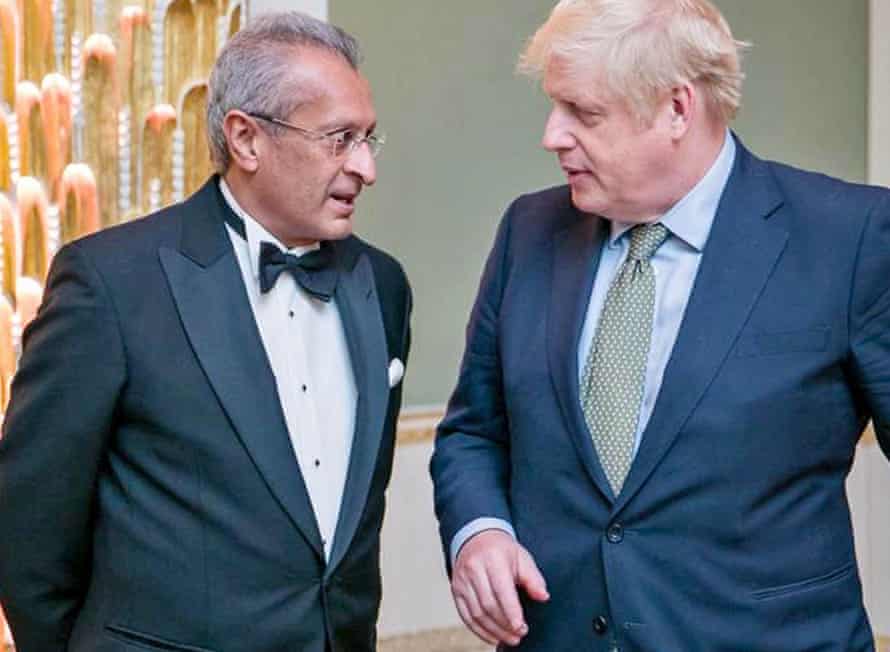 Mohamed Amersi with Boris Johnson
The revelations will also reignite controversy surrounding Amersi, who alleged in July that the Conservative party was operating an "access capitalism" scheme for major Tory donors like himself. "You get access, you get invitations, you get privileged relationships, if you are part of the setup," he said.
His comments described the approach of the party's co-chair Ben Elliot, a friend of the prime minister who co-owns a company providing concierge services for the super-rich. After he became leader, Johnson made Elliot his fundraiser-in-chief. Elliot then raised a record £37m for the party's 2019 general election campaign.
Amersi, 61, gave the Conservatives a £100,000 cash injection ahead of that campaign, after previously donating to the leadership campaigns of Johnson, Michael Gove and Jeremy Hunt. As a member of the party's "Leader's Group" of donors, he has secured frequent access to ministers.
The telecoms tycoon is seeking to influence the Conservative party's foreign strategy with a new group he hopes will handle its relations in the Middle East. Amersi's lawyers said all his donations were derived from work done for legitimate clients and any suggestion that they were the product of improper funds was false.
Beyond Westminster, Amersi has secured a place in elite British circles as a deep-pocketed philanthropist. He has cultivated close ties with Oxford University and has advisory roles with Prince Charles's charitable organisations.
Amersi has funded charitable causes through a Bahamas-based foundation and campaigned against corruption, which he has called a "heinous crime".
In 2017, he spoke at an Oxford University event where he was praised for his "commitment to combating corruption" – a subject he said was "close to my heart". He welcomed journalists exposing corruption, but said "governments and enforcement agencies are powerless to be able to do something".
Amersi even brought up Telia's deals in Uzbekistan, which he said had been the focus of a cross-border corruption investigation. What he did not mention, however, was his own involvement in the structuring of a deal that was later found to be a bribe to the daughter of the country's late dictator.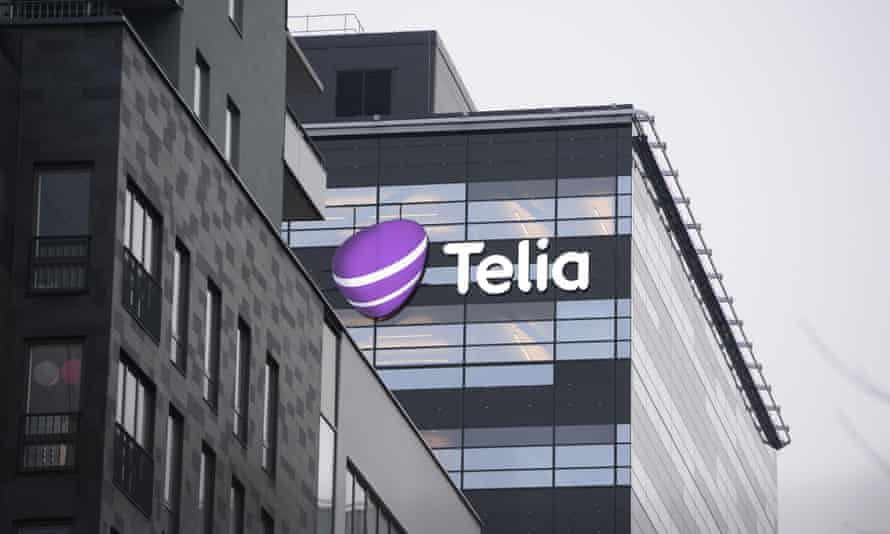 The Stockholm head office of the Swedish telecoms giant Telia. Photograph: Jessica Gow/Alamy
The president's daughter
It was almost Christmas in 2009 when Mohamed Amersi received an email from a senior Telia executive asking him to join a conference call about "an urgent job on Uzbekistan". By then, Amersi had been working for Telia on its central Asian strategy for more than two years.
Emails suggest that over the following week Amersi assisted Telia executives as they engaged in hurried negotiations with a person now alleged to have been an associate of Gulnara Karimova.
Lawyers for Amersi said he had no reason to suspect that the Uzbek intermediary was linked to the daughter of Uzbekistan's then ruler. They said the work he did on the project – structuring the agreement and validating the valuation – was limited in time and scope. They said the transaction related to terms put in place two years earlier, before he had any involvement, and he relied on the fact that due diligence had been done by Telia and its advisers.
Karimova was once a glamorous businesswoman, diplomat and pop singer who performed a duet with Gérard Depardieu. She is now in prison in Uzbekistan on corruption charges. Swiss and US prosecutors have separately accused her of soliciting hundreds of millions of dollars in bribes.
An initial report commissioned by Telia on the Uzbek scandal, conducted by a Swedish law firm, found that the telecoms giant had failed to conduct proper due diligence on who was behind its "local partner" in Uzbekistan. However, the law firm failed to establish that bribes had been paid.
As part of a record $965m settlement Telia reached with the US Department of Justice (DoJ) in 2017, the company accepted that it had made "corrupt payments" in Uzbekistan. The telecoms firm admitted to paying a "foreign official" – subsequently identified as Karimova – a series of bribes worth more than $331m.
According to US prosecutors, Telia executives decided that in order to operate in the country and obtain the relevant telecom licences, they had to regularly pay Karimova significant bribes. Those took the shape of corrupt business deals and payments between 2007 and 2010.
Telia's initial deal with Karimova was struck in the summer of 2007. Although since accepted by Telia as corrupt, the deal was no ordinary bung.
In a complex financial arrangement, Karimova would receive an initial £30m bribe from a Telia subsidiary. Meanwhile, a Gibraltar-based shell company she controlled through a proxy would acquire a 26% ownership stake in the Uzbek mobile phone network that Telia would operate, Ucell.
In return, she would help facilitate Telia's entry into her father's country. But for Karimova, the 2007 deal was only the first bite of the apple. It also included an unusual condition: after 31 December 2009, the Gibraltar-based shell company would be allowed to sell its shares in Ucell back to Telia, generating a major windfall.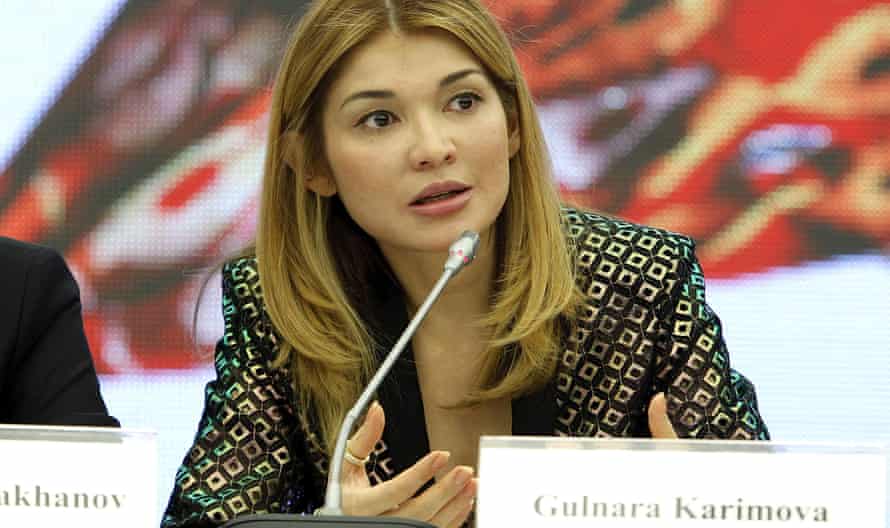 Gulnara Karimova at a press conference in Tashkent in 2013. Photograph: Yves Forestier/Getty Images
With the end of 2009 approaching, Karimova's representative, Bekhzod Akhmedov, moved quickly to complete this part of the deal with Telia. An influential player in Uzbek telecoms, Akhmedov would later be indicted in the US for his alleged role in the bribery scheme. The status of that case is unclear. Akhmedov has denied any wrongdoing.
Amersi's involvement in the deal came over a six-week period beginning in late 2009. Emails show that Amersi personally drafted a key message to Akhmedov that formally introduced how Telia proposed to structure the next stage of the deal. Later, one Telia executive described the text of this letter as "proposed by Mohamed". When informed that Akhmedov was broadly happy with Telia's offer, Amersi replied: "This is great!"
Eventually, the new deal was agreed; a memo shared with Amersi in January 2010 described its terms. Telia would pay Karimova's shell company $220m for 20% of its shares in Ucell. In return, the Gibraltar-based shell company would help Telia's mobile network receive and renew telecoms licences needed to operate in the country. The memo described the shell company as having "good political connections in Uzbekistan".
The director of the shell company was Karimova's 26-year-old personal assistant, who had no prior experience in the telecoms industry.
A lawyer for Karimova said she "contested" a DoJ indictment alleging that Telia had made corrupt payments to her, saying the charges "lack any probative value". Akhmedov said he "categorically denies soliciting or facilitating any corrupt bribe payments from Telia or any other telecom firm". He said the $220m payment was not a bribe for Karimova.
Amersi's lawyer said he had "no knowledge" of Karimova's involvement in the shell company at the time and there was no expectation or reason for him to conduct his own due diligence on the deal.
Weeks after the 2010 deal was sealed, Amersi appears to have transferred a $500,000 success fee to one of his Swiss bank accounts. An invoice submitted in March of that year by one of his offshore companies shows that Amersi asked for the $500,000 to be paid into a bank account in Zurich. The invoice specified the payment was for "Project Uzbekistan/Takilant" – a reference to the name of the Gibraltar company controlled by Karimova.
Amersi's British Virgin Islands-based company, which received the funds, is one of 16 companies controlled by him that appear in the Pandora papers. The files show that between 2012 and 2016, two of these companies acquired a string of properties in the UK, including a mansion in the Cotswolds that sold last year for £8.4m. Another entity was formed to hold his £14m townhouse in Mayfair.
Mr XY'
In the spring of 2013, Telia found itself at the centre of a major corruption scandal in Sweden after journalists uncovered evidence of the secret deal with Karimova.
When Ahlberg joined Telia a few months later, the company was still reeling from the fallout from the scandal. She was part of a new management team tasked with cleaning up the company and investigating how it had secured licences to operate in countries including Kazakhstan and Nepal.
The following year, Telia disclosed to its shareholders that a review by the international law firm Norton Rose Fulbright (NRF) into its deals in these countries found the company had engaged in unethical and possibly criminal activities.